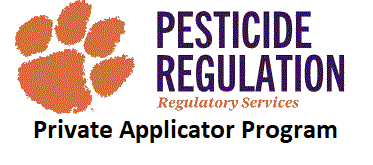 The new recertification block for Private Applicators will be from January 1, 2020 to December 31, 2024.
Individuals obtaining a private applicator's license for the first time will acquire 5 hours of recertification credit.
Please Enter Only One Search Criteria below.
Note: After each search, please remember to Click Reset Search Criteria before beginning another search.
Email DPRPA@clemson.edu with questions/concerns related to being a private applicator